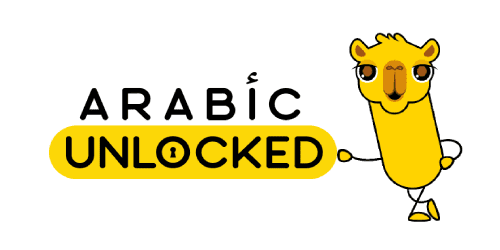 The Tool That Will Transform The Way You Learn Arabic
Get started with a 7 Day Free Trial
Chose any of the subscription plans below and pay nothing for 7 days. You can cancel anytime during this period, after which you will be charged according to the plan you have selected. 
Access all lessons

Unlimited practice

Unlock all features

7 Day Free Trial
Access all lessons

Unlimited practice

Unlock all features

7 Day Free Trial
Access all lessons

Unlimited practice

Unlock all features

7 Day Free Trial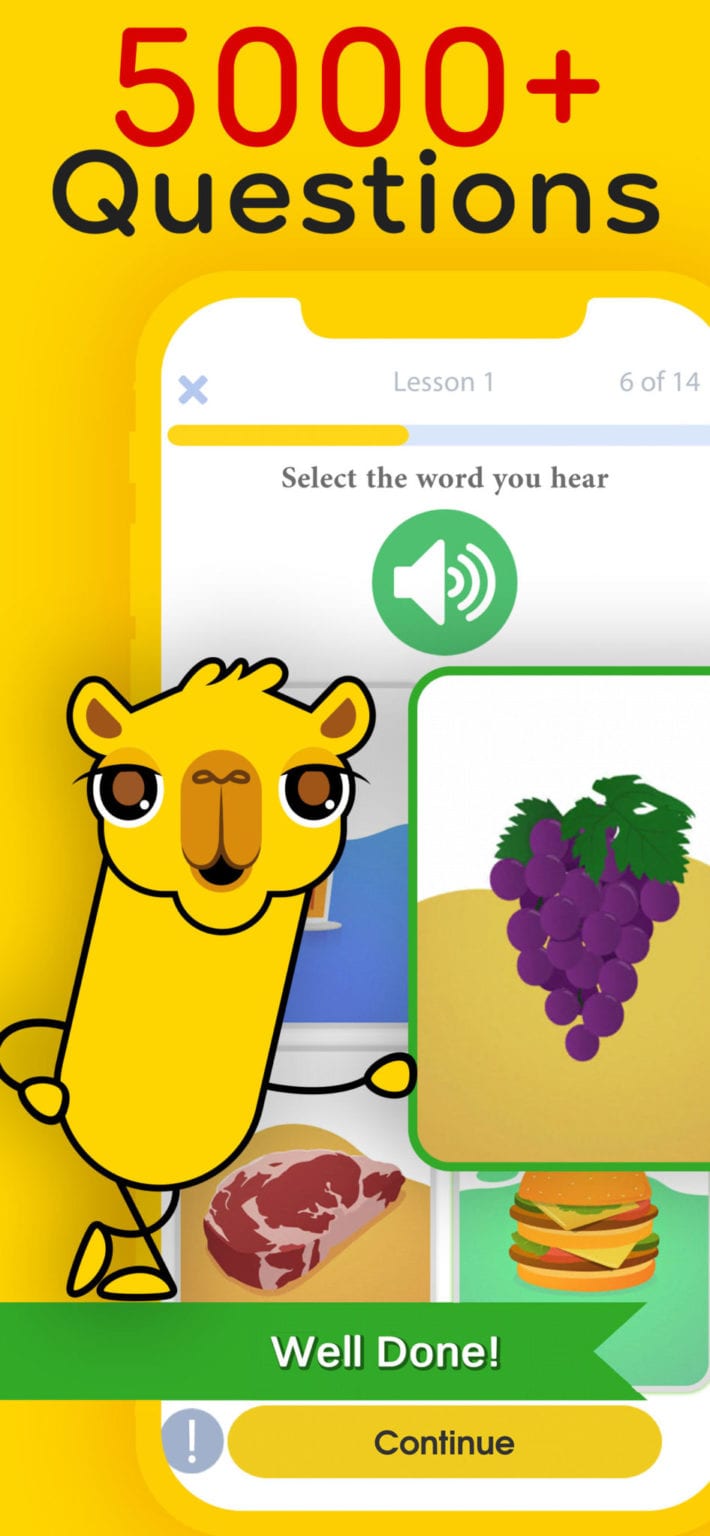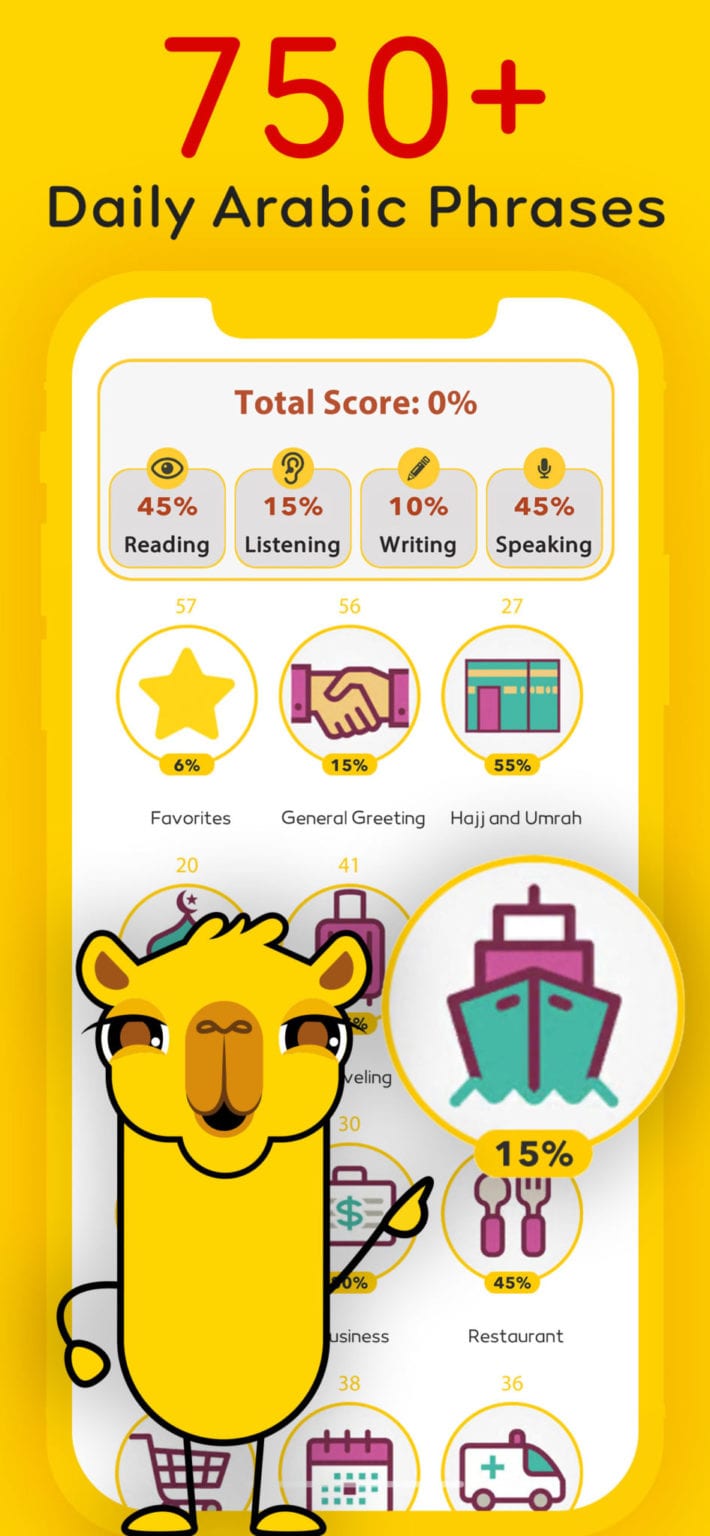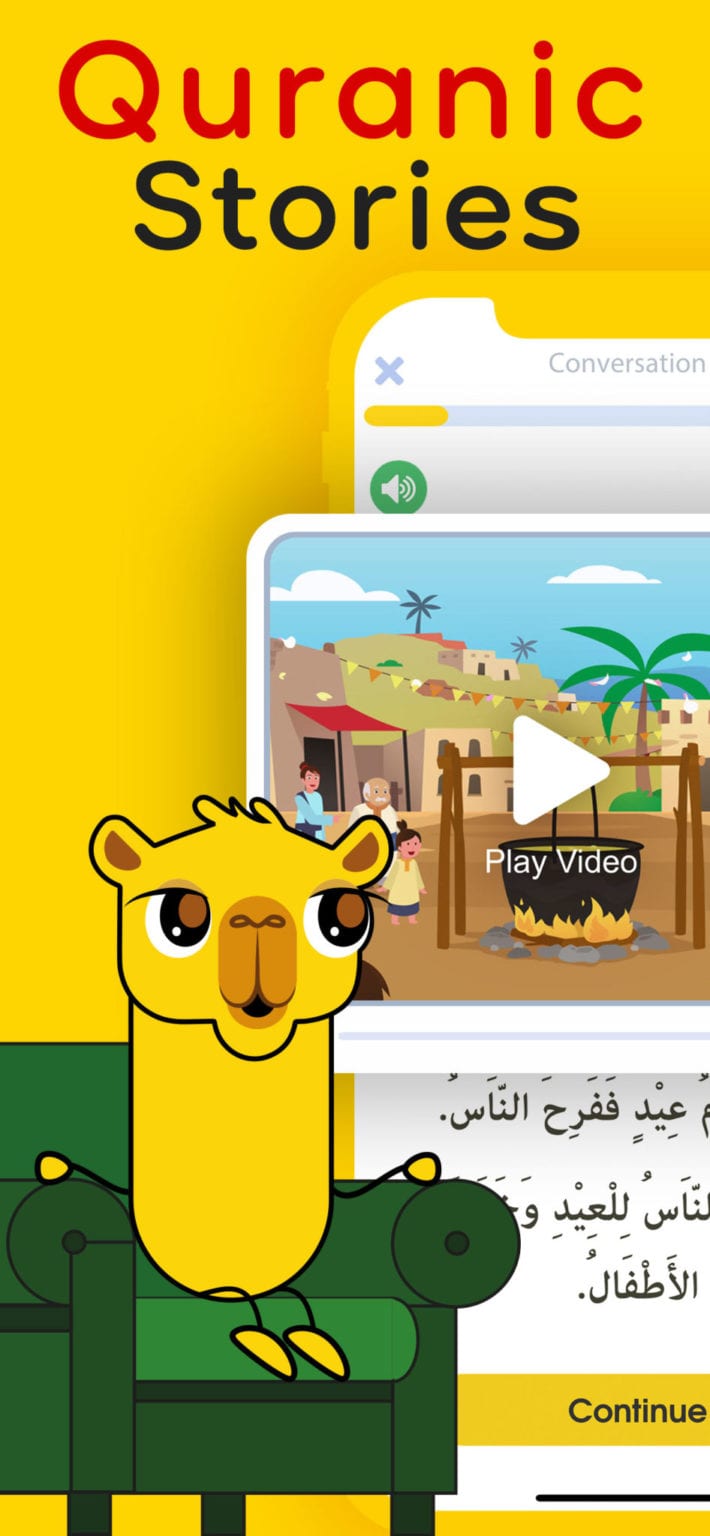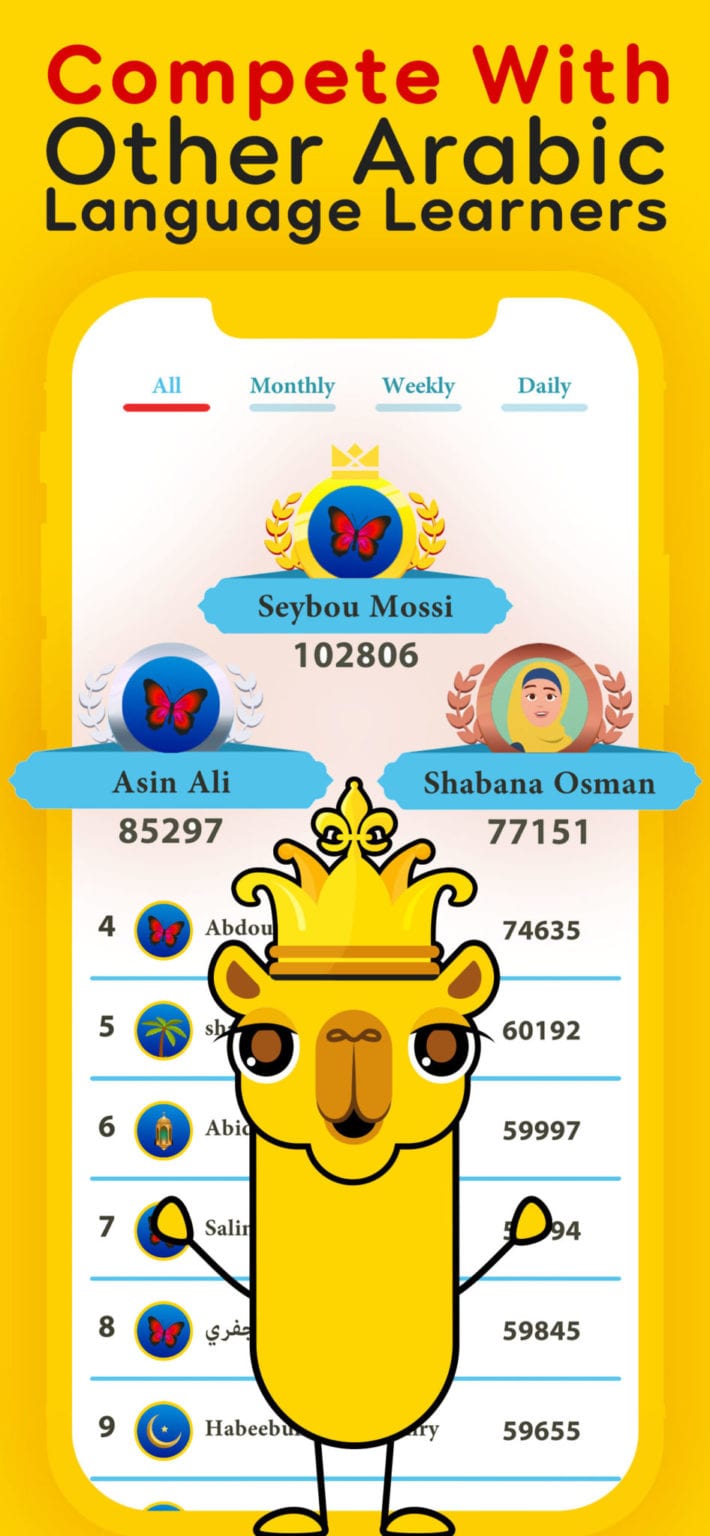 Hear what others have to say
OVER 800 5 STAR REVIEWS On The Play Store and Apple Store and Counting!
It is an amazing app for the beginners. It motivates me to do the exercises on a daily basis. I would suggest all the non native arabic speakers try the app and get a wonderful experience of learning arabic from the beginning.
I used other Arabic learning apps and I can surely say this one is the best! Variety of content, gamification, games, videos, pronunciation training and etc. Anything you want can be found in this app!
It's a fantastic app. The gamification implemented keeps the boredom totally away. Colorful screens. Good explanatory videos. Good examples. Overall this app is a boon for all interested in improving Arabic. Kids will love this app.
A great way to learn arabic language! Thank you for making it easier for us. I really appreciate the effort & the dedication you put in creating this easy, fun learning & very interactive app.
Perfect app for learning Arabic. I used some other apps but they weren't optimized for Arabic language which has its own unique structure
This app is impressive !! Is what i was looking for !! But i would just suggest to ass the correction, if we make a mistake show us which is the correct sentence or whatever!!
Wonderful Application for kids and Arabic Learners. The most important part is you never tired off ????. Thanks ????
You have done a very good work on this App May Almighty Allah Azwajal reward you with jannah and may He give you all the goodness of this world by His Mighty. Ameen. Jazakumlahu khair.
The best app for a beginner so far. I tried many. Not sure how difficult it is to start from scratch — I already know the alphabet, but I love the alphabet section anyway. Unfortunately there were some errors. Not many and they didn't affect my learning. Besides there is a way to report them which is nice.
How does the Arabic Unlocked app work?
The Arabic Unlocked app is designed to help you learn Arabic in fun and interactive way. It is suitable for all levels including those starting from the very basic letters all the way to learning sentences, improving pronunciation, building vocabulary and learning everyday speech. We have a range of different modules inside the app to help you in various different aspects of unlocking the Arabic Language from understanding how to structure sentences to understanding Quranic words. Download the app now and try it out! You'll be surprised at how much you will enjoy and benefit from it!
What is the Premium membership?
With the Premium membership you get unlimited access to all of the content including access to exclusive features, unlocking all lessons and activities, all games and more. With the Premium package you'll be fluent in no time! You can choose between different plans to become Premium with Monthly, 6 Month and 12 Month packages available. Please note that plans shown on our website and on mobile can differ. At the end of your subscription, your payment with Arabic Unlocked will renew automatically unless you cancel the renewal.
How do I sign up for a Premium subscription of the Arabic Unlocked App?
Signing up to the premium package for the Arabic Unlocked app is very simple. Just head over to the sign-up page on our website and follow the instructions. If you have any issues please email
[email protected]
and one of our friendly team members will be happy to assist.
Which payment methods are accepted?
The payment methods accepted depend on the device used to purchase a Premium subscription. If you subscribe from our website, we accept most credit/debit cards and we also accept PayPal. If you subscribe from your iOS device or from Android, you will have to pay with the payment methods accepted by the App Store or Google Play store (mostly debit/credit card and PayPal).
I paid, why can't I access the Premium features?
If you have purchased a Premium subscription through our website, you should automatically be upgraded. However, if you are unable to access the Premium content, please log out and log back in. This should sync your account with your purchase. If this does not help, please check the following:
Make sure you don't have more than one account with Arabic Unlocked. You may have created two accounts with two different email addresses, and the subscription you paid for is linked to a different account.
Make sure the payment in question went through successfully.
If you subscribed via the App Store or the Google Play Store, try and restore the purchase from your phone (more information here for iOS https://support.apple.com/en-gb/HT204530 and here for Android https://support.google.com/googleplay/answer/113410).
If you still have any other issues, please don't hesitate to contact one of our friendly team members on the following email:
[email protected]
How do I cancel my subscription?
How do I cancel my subscription?
We would be very sorry to see you go! But if you want to cancel your subscription with Arabic Unlocked, please email
[email protected]
Please note that once you have cancelled your subscription, it will not renew at the end of the period you have already paid for. You can still access the Premium content until the end of the period you have already paid for.
What is your refund policy?
We offer a 7-day money-back guarantee, which means that, after your first purchase with us, you can change your mind and request a refund of your payment. This only applies to the initial purchase, in order to allow you to try and test our app and decide if we offer what you need. We will not refund you after the subscription renews. If you don't want to renew your subscription with us, make sure you cancel your subscription as soon as possible before the date of its renewal.
Does my subscription automatically renew?
Currently subscriptions do not automatically renew, so you will need to purchase a subscription again after it has expired. We will have the feature to automatically renew in the future.
How do I delete my account?
Deleting an account is permanent. By deleting your account, you request any data associated with your account to be erased, including your progress, friends, etc. If you have an active subscription, it will be cancelled but not refunded, which means you won't be charged again. If you wish to delete your account, then please email
[email protected]
Where can I find your Terms and Privacy Policy?
We are committed to safeguarding your privacy, and you can refer to our Privacy Policy for more information: www.arabicunlocked.com/privacypolicy If you have any questions, please contact us at
[email protected]
Hear what others have to say