Take your studies to the next level with Arabic Unlocked Academy
Join Our Exclusive Arabic Unlocked Program That Has Helped Countless Students Successfully Learn Arabic
What Our Students Are Saying
Alhamdulilah I Was Able To Go From Not Understanding Any Arabic To Understanding Some Of The Quran I Was Reciting Much Quicker Than I Ever Imagined.
I Had Been Struggling To Learn Arabic For Years, And Wished I Had Found Arabic Unlocked Earlier.
It's a fantastic app. The gamification implemented keeps the boredom totally away. Colorful screens. Good explanatory videos. Good examples. Overall this app is a boon for all interested in improving Arabic. Kids will love this app.
A great way to learn arabic language! Thank you for making it easier for us. I really appreciate the effort & the dedication you put in creating this easy, fun learning & very interactive app.
Perfect app for learning Arabic. I used some other apps but they weren't optimized for Arabic language which has its own unique structure
Arabic grammar was no longer difficult and confusing?
​You could get the support you needed to successfully learn Arabic?
​You could quickly learn Arabic words and easily remember their meaning?
​You could stay motivated and consistent with you studies and make massive progress?
Introducing The ARABIC UNLOCKED PROGRAM
The Perfect Combination of Training, Resources and Support That Gets You RESULTS!
​Comprehensive course on Quranic Arabic taking you from the basics to advanced concepts.
​​Learn the vocab and grammar needed to understand the Quran.
​​​Lessons are broken down into bite sized chunks and material is made simple and easy to understand.
4 Levels Suitable for Any Learner. 
The Quranic Arabic Unlocked Course is split into 4 levels that cover:
​Level 1 : For complete beginners. Covers how to read, write and pronounce Arabic letters, words and sentences.
Level 2 & 3: Building a foundation in understanding the 2 different types of Arabic sentences.
Level 4: An advanced study of Arabic grammar and morphology. 
Private Student Community
A private student community ONLY for our members inside our academy!
​Share your questions and struggles.
Connect with Students and Arabic Teachers.
Don't understand something on the course or do you need some extra support and feedback? We've got you covered with your own personal tutor.
Ongoing Access to Personal Tutor.
Available to answer your questions and support you to succeed in learning Arabic.
Join Our Network of Students who have Successfully Learned Arabic

How This Program Is going To Give You Real Fast RESULTS With Learning Arabic
​Learn All Of The Key Methods and Techniques That Will Accelerate Your Arabic Learning.
​Concise and Easy To Digest Lessons Makes Learning Enjoyable and Productive.
​​Get The Support and Guidance From Experienced Teachers That Understand Your Struggles.
​ Join A Network Of Successful Students and Share In The Success!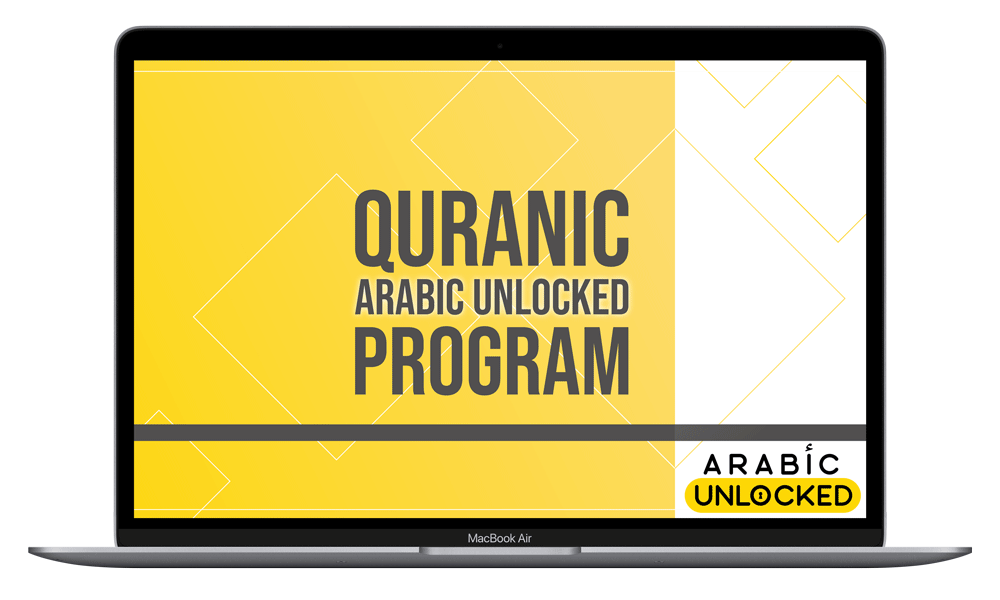 Lifetime Membership Access
​Quranic Arabic Unlocked Course
Arabic Language Mastery Course
Worksheets, Resources, Time Management & Vocabulary Tracking tools & more
BONUS: Ongoing Access To Personal Tutor
30 Day Guarantee
The value of this course is immense. I'm so confident that you will like it that if you don't I'll give you a full refund. Just let me know within thirty days and you'll get all of your money back in full.
Don't Miss Out On This Amazing Opportunity!
There's only a limited number of spaces, so I don't want you to miss out. Make sure to register today.
I can't wait to share with you the teachings that have made me successful in learning Arabic.
I truly believe that you too can achieve what I did and see huge progress.
Bismillah, Let's Start the Journey!